California is a diverse and beautiful state with much to offer tourists. You can visit the Golden Gate Bridge in San Francisco, enjoy the sun and surf in Santa Monica, or explore the redwoods in Humboldt County. There are also plenty of fun things to do in California, such as wine tasting, theme parks, and hiking.
All you need to make sure you make your dream trip, is guide to California! Our California Visitors Guide 2022, covers almost every topic to make your visit to the Golden State an unforgettable experience.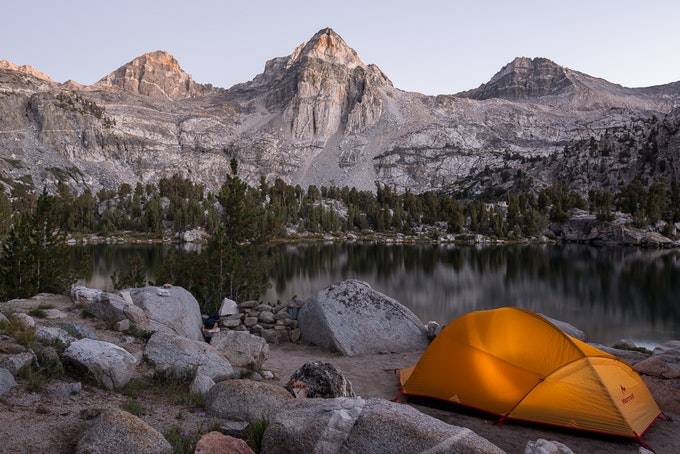 Basic Information
General
History
The history of California includes 6 main periods, each of them described below, in the guide to California history.
The first people to inhabit the area now known as California were Native Americans. The most well-known tribes were the Chumash, Costanoan, Miwok, Modoc, Mohave, Ohlone, Pomo, Shasta, and Yokuts. These tribes all had different cultures and lifestyles. For example, the Chumash were fishermen and hunter-gatherers who lived in small villages along the coast. The Modoc lived in the mountains and hunted game such as deer and rabbits.
Native Americans in California lived off the land. They hunted animals for food and gathered plants for medicine and other purposes. Some tribes, such as the Miwok, built houses out of materials they found in nature. Other tribes, such as the Yokuts, lived in teepees.
The next group of people to arrive in California were the Spanish. In 1542, a Spanish explorer named Juan Rodriguez Cabrillo became the first European to set foot on California soil. Cabrillo sailed up the coast of California, looking for a route to the Pacific Ocean.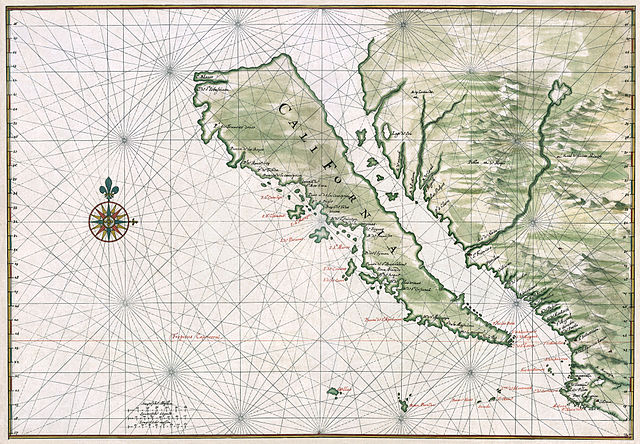 In 1769, another Spanish explorer named Gaspar de Portola led an expedition into California. This time, the Spanish were not just exploring. They came to stay. They built a series of forts and missions along the coast. The most famous mission is Mission San Diego de Alcalá, which was founded in 1769.
The Spanish brought horses, cows, and sheep to California. They also taught the Native Americans how to farm. The Spanish missionaries tried to convert the Native Americans to Christianity. Some tribes, such as the Chumash, were receptive to the missionaries. Others, such as the Miwok, resisted conversion.
In 1821, Mexico gained independence from Spain. California became a Mexican province. During this time, many Americans moved to California. They were attracted by the fertile farmland and the relaxed lifestyle.
In 1846, the United States and Mexico went to war. The Mexican-American War ended in 1848 with the signing of the Treaty of Guadalupe Hidalgo. Under this treaty, California became a part of the United States.
The Americans who settled in California during the Mexican era were known as "49ers" because they arrived in 1849, during the California Gold Rush. The Gold Rush was a time when people from all over the world came to California in search of gold.
During the Gold Rush, San Francisco became the largest city in California. It was a wild and lawless place. People came from all over the world to try their luck at finding gold. Some people struck it rich, while others returned home empty-handed.
The California Gold Rush was a time when people from all over the world came to California in search of gold. During the Gold Rush, San Francisco became the largest city in California. It was a wild and lawless place. People came from all over the world to try their luck at finding gold. Some people struck it rich, while others returned home empty-handed.
In 1850, California became a state. The state capital is Sacramento. The state flower is the poppy. The state bird is the quail.
In the 20th century, California became a leader in agriculture, manufacturing, and tourism. In 1906, an earthquake destroyed much of San Francisco. The city was rebuilt, and today it is one of the most popular tourist destinations in the world.
In the late 20th century, California became a leading center of the high-tech industry. Silicon Valley is home to many high-tech companies, such as Apple, Google, and Facebook.
Geography
In terms of geography, California is divided into three main regions: the Coast, the Central Valley, and the Sierra Nevada. The Coast region includes the coastal mountains and the coastline itself, while the Central Valley is the large agricultural valley in the middle of the state. The Sierra Nevada region includes the Sierra Nevada mountain range, which runs through central and eastern California.
California is a land of diverse geography and weather. The state has a Mediterranean climate in the north, with wet winters and dry summers. Central California has a more continental climate, with colder winters and hotter summers. The southern part of the state has a subtropical climate, with milder winters and hotter summers than the rest of the state.
Earthquakes
The state is located on the Pacific Ring of Fire, an area of intense seismic activity that makes it prone to earthquakes. In addition, California has several major fault lines that run through it, making the likelihood of a quake even greater.
Wildfires
In the early days of summer, when the weather is hot and dry, many parts of California are at risk for wildfires. These fires can cause great damage to property and loss of life. In recent years, the number of wildfires in California has been increasing.
Flora
California is a land of great diversity, with a climate that ranges from Mediterranean to alpine. This variety of climates has led to the evolution of a large and diverse flora, including many endemic species. The unique combination of climate and geography has also made California a hotspot for plant extinctions.
Fauna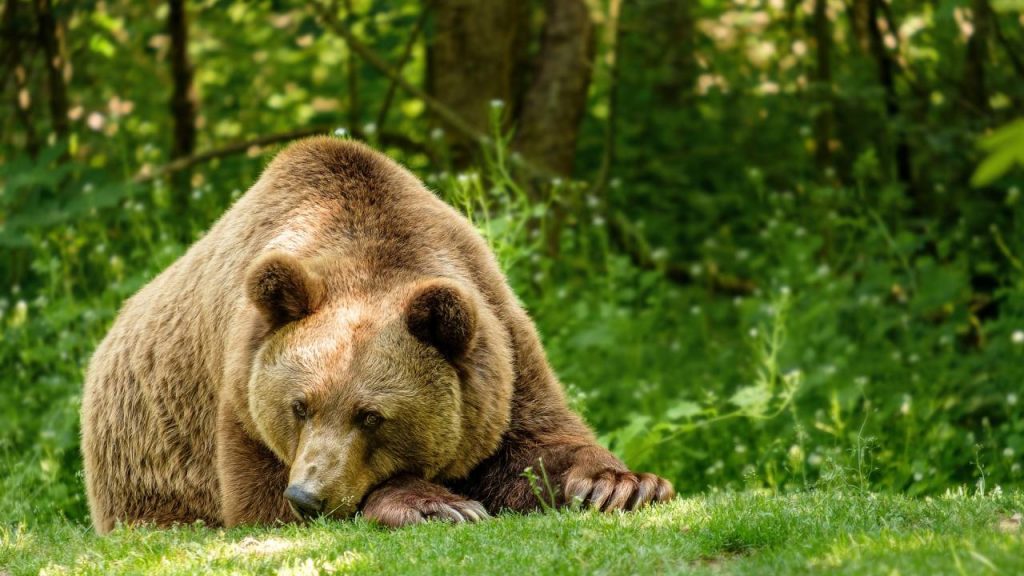 The state of California is home to a variety of different animals, including mountain lions, coyotes, black bears, and bobcats. There are also a number of different bird species that can be found in the state, such as the California condor, the American kestrel, and the peregrine falcon.
Culture
California is a land of incredible diversity, with countless cultures and traditions represented. From the food on the table to the music in the air, California is a dream come true for anyone who loves culture. And of course, no discussion of California's culture would be complete without mentioning sports. Whether it's surfing or snowboarding, there's something for everyone.
Food
Californians take their food seriously. Not only is the state home to some of the most diverse and delicious cuisines in the country, but it also has a rich agricultural history that is on display at farmers' markets and roadside stands all over the state.
Music
The unique sound of California music has been shaped by the state's diverse landscape and culture. From the early days of Mexican ranchers and cowboy songs to the surf rock of the 1960s, Californians have always had a love for music that reflects their surroundings.
Sports
In California, there are many sports to choose from. You can go surfing in the morning and skiing in the afternoon.
Things to Do
The beautiful California state has something to offer everyone, from world-famous national parks and stunning mountain ranges to lively coastal towns and vibrant cities.
Here's what you can do while you travel California:
Road Trips
Some of the Road Trip Ideas includes:
Camping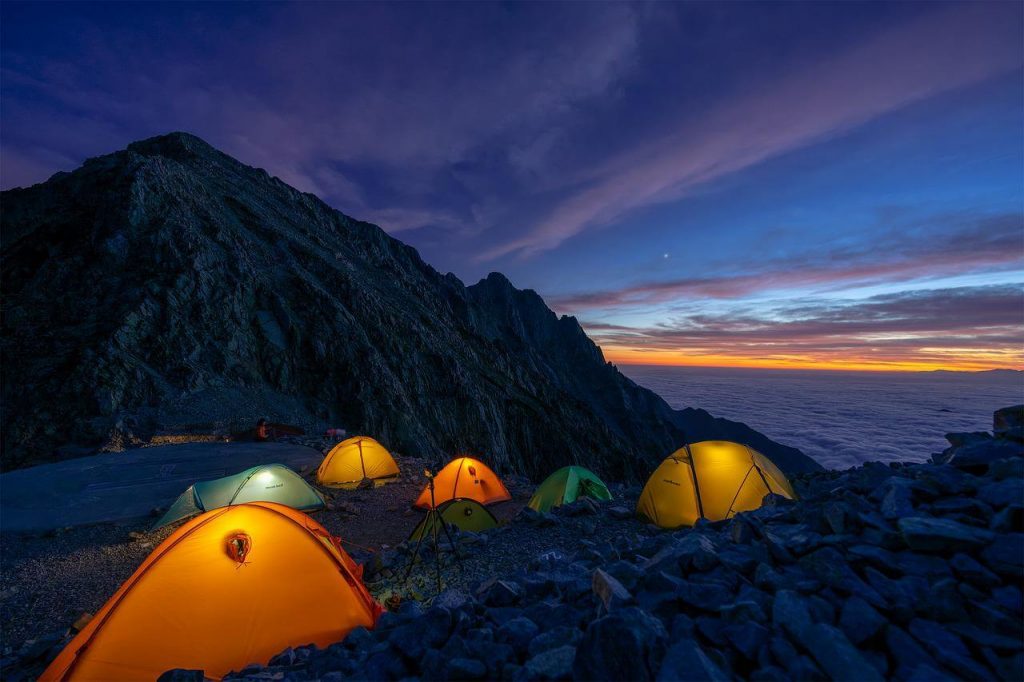 Make sure you read any camping tips, before you go camping! The best camping areas in California including, but not limited to:
Shasta Trinity National Forest
Yosemite NP
The best campsites there are:
Wavona Campground
North Pines
Upper Pines
Lower Pines
Tuolumne Meadows Campground
You can book the desired campground spot through Recreation.gov website.
Redwood National And State Parks
Top Campgrounds that I would recommend:
Jedidiah Smith Campground
Mill Creek Campground
Elk Prairie Campground
Sequoia National Forest
The most famous and best campgrounds:
Lodgepole Campground
Dorst Creek Campground
Potwisha Campground
Buckeye Flat Campground
Big Sur
Ventana Basin
Clifftop Camping & Hot Springs
Andrew Molera State Park
Crystal Cove State Park
Good camping site I'd advice:
Moro Campground
Upper Moro, Lower Moro and Deer Canyon Primitive Campsites
Official Crystal Cove State Park Primitive Campgrounds [PDF Map]
If you're beginner camper, make sure you follow our camping tips.
Hiking
California is a hiker's paradise, and the best hiking areas overall, in our opinion, are:
Backpacking
Our 5 Top Trails for Backpacking List:
Icehouse Canyon to Cucamonga Peak Trail
Upper Yosemite Falls Trail
Big Pine Lakes Trail
Mist Falls
Mount Whitney Trail
Kayaking
The best spot for kayaking is currently Channel Islands national park.
Wine Tasting
With vineyards scattered throughout the state, you're never too far from a tasting room where you can sample some of the best wines in the world. And thanks to the state's Mediterranean climate, grapes are grown in California that you won't find anywhere else.
Whale Watching
You might want to take a look on our whale watching guide first.
Stargazing
Are you looking for an out-of-this-world experience? Everything you need to know about the best places to go and what time of year is best for catching a glimpse of the cosmos. So grab your telescope and get ready to explore the universe!
We would recommend the following spots:
Siskiyou County
Mendocino
Death Valley National Park
Lake Tahoe
Alcatraz Island
Julian
Paso Robles
Surfing
The first thing to know is that California has a huge coastline – over 1,000 miles of it! That means there are plenty of great surfing spots to choose from. And because the state is so big, the waves can be very different from one place to another. So whether you're looking for big waves or small ones, you'll find them in California state.
Eat an Oyster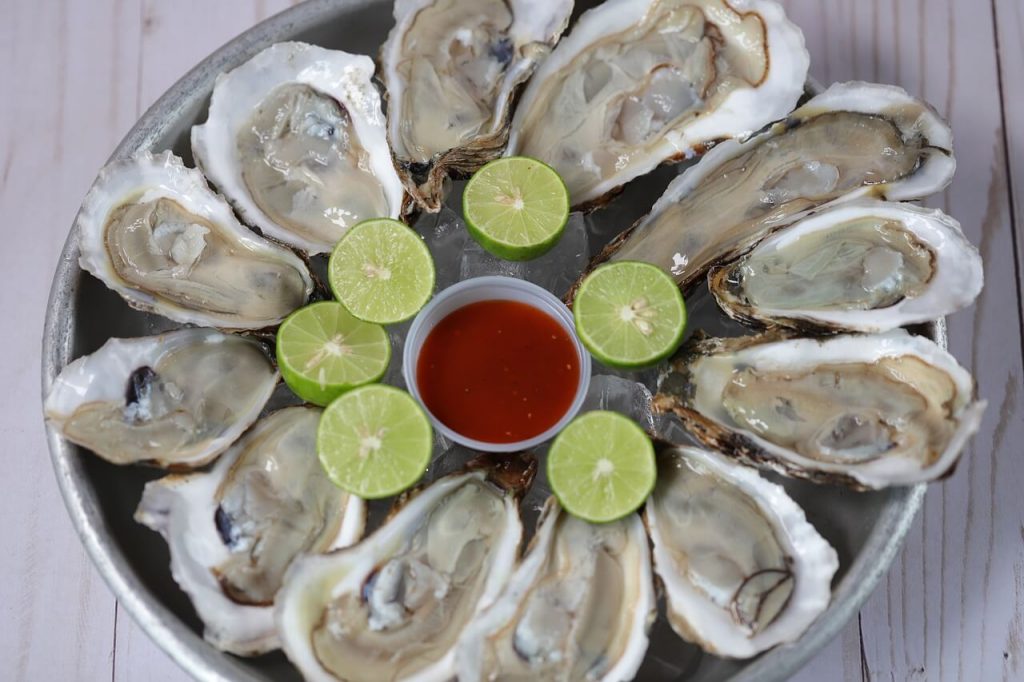 During the early 1800s, oysters were less expensive than beef and so they became a popular source of protein for families during the Gold Rush. However, once tiny Eastern oysters were brought in via railway to San Francisco Bay, their prices increased significantly.
You can taste best ones, we can't get enough of, here:
Tomales Bay Oyster Company
Hog Island Oyster Co.'s Boat Oyster Bar
Fishing With Dynamite
Ironside Fish and Oyster
Visit a Museum
Absolutely Must-Visit List:
The California Academy of Sciences, San Francisco
Griffith Observatory, Los Angeles
USS Midway Museum, San Diego, CA
Guide to California's Museums
Have a Drink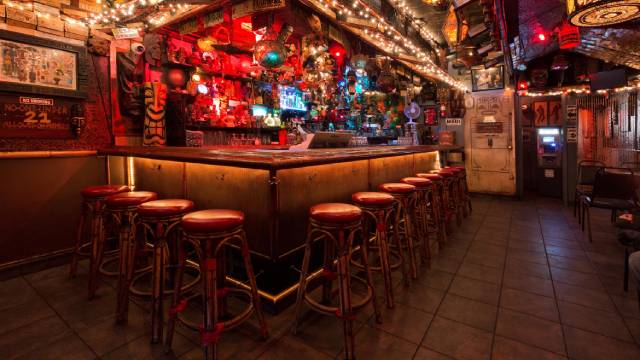 Our personal rating of best places to booze:
15 Romolo, San Francisco
1833, Monterey
Smuggler's Cove, San Francisco
The Varnish, Los Angeles
Haberdasher, San Jose
Tiki-Ti, Los Angeles
Sassafras Saloon, Los Angeles
Hinoki & the Bird, Century City
The Blind Rabbit, Anaheim
We can offer guide to California drinking in each major city of California, from Sacramento to San Jose.
Explore
Solvang
RMS Queen Mary
Alcatraz Island
Bradbury Building
Horsetail Fall's Firefall
Ballarat Ghost town
Hobbiton
Rock-A-Hoola Waterpark
Guide to California weirdest and creepiest places, abandoned cities.
Regions
There are 12 regions in guide to California, which may be attractive to tourists.
The Bay Area is known for its large metropolitan area that surrounds the San Francisco Bay, as well as its technology industry. The region around Big Sur is known for its stunning coastline and redwood forests, while the Sierra Nevada is known for its towering mountains and skiing resorts. Welcome to the guide to California Regions below.
.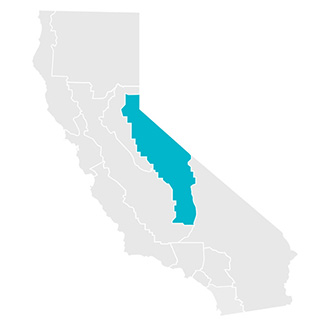 Key Takeaways

Nicknamed "California's backbone," this region of towering granite peaks defines much of the state's eastern boundary. Visit Yosemite Valley, Lake Tahoe, Mammoth Lakes and the giant trees of Sequoia and Kings Canyon National Parks — all within a day's drive of either San Francisco or Los Angeles.
Sierra Nevada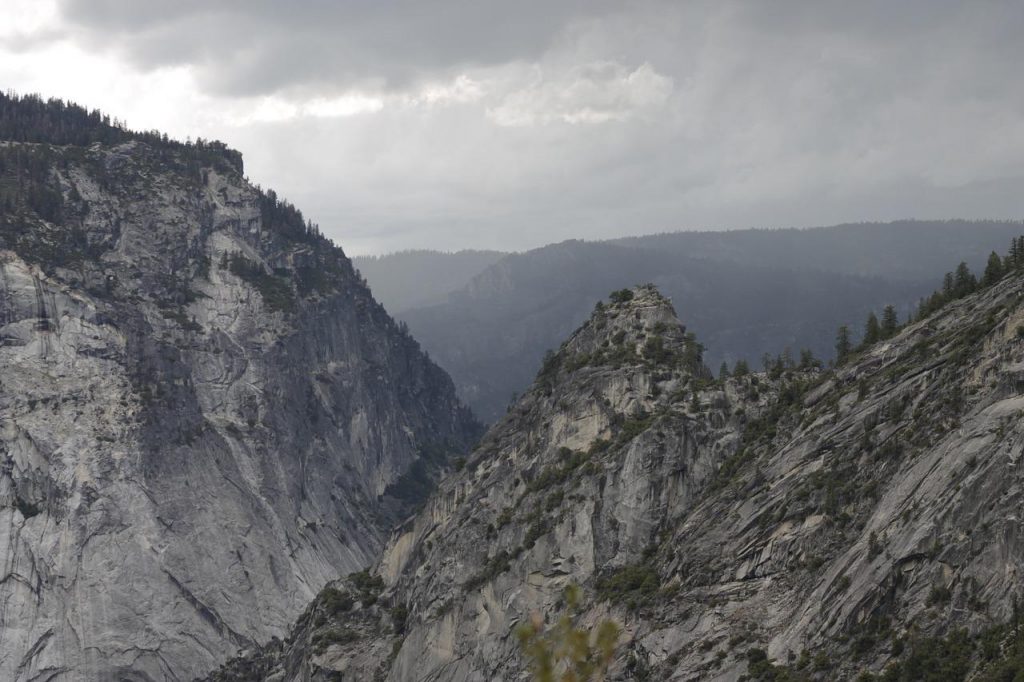 Major Attractions in High Sierra Region:
Mt. Whitney
Sequoia & Kings Canyon National Parks
Alabama Hills
Bodie State Historic Park
Calaveras Big Trees State Park
Lone Pine
Mammoth Mountain
Mono Lake Tufa State Natural Reserve
Lake Tahoe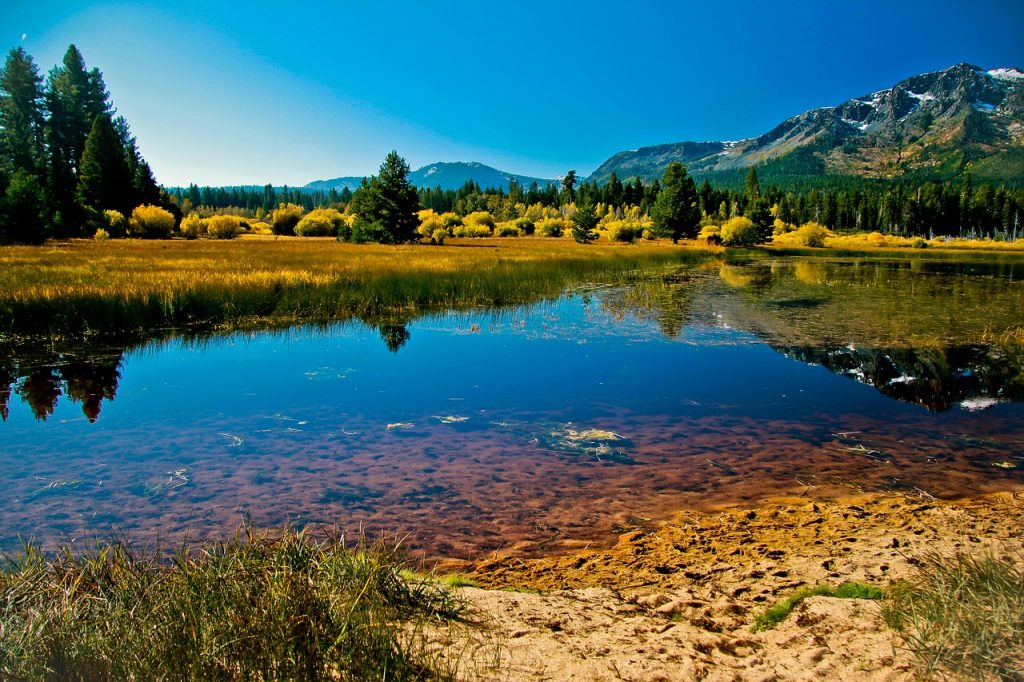 In this narrow strip of coastal hills and valleys, discover romantic towns like Carmel-by-the-Sea, historic Monterey and elegant Santa Barbara, nicknamed "the American Riviera." The region's classic drive along Highway One, linking San Francisco to Los Angeles, visits Big Sur, Hearst Castle, wine country, and kick-back surf towns.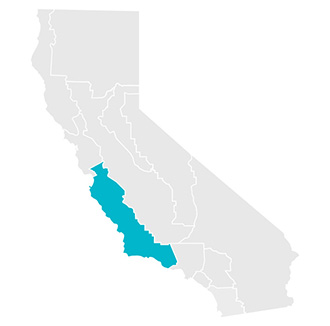 Big Sur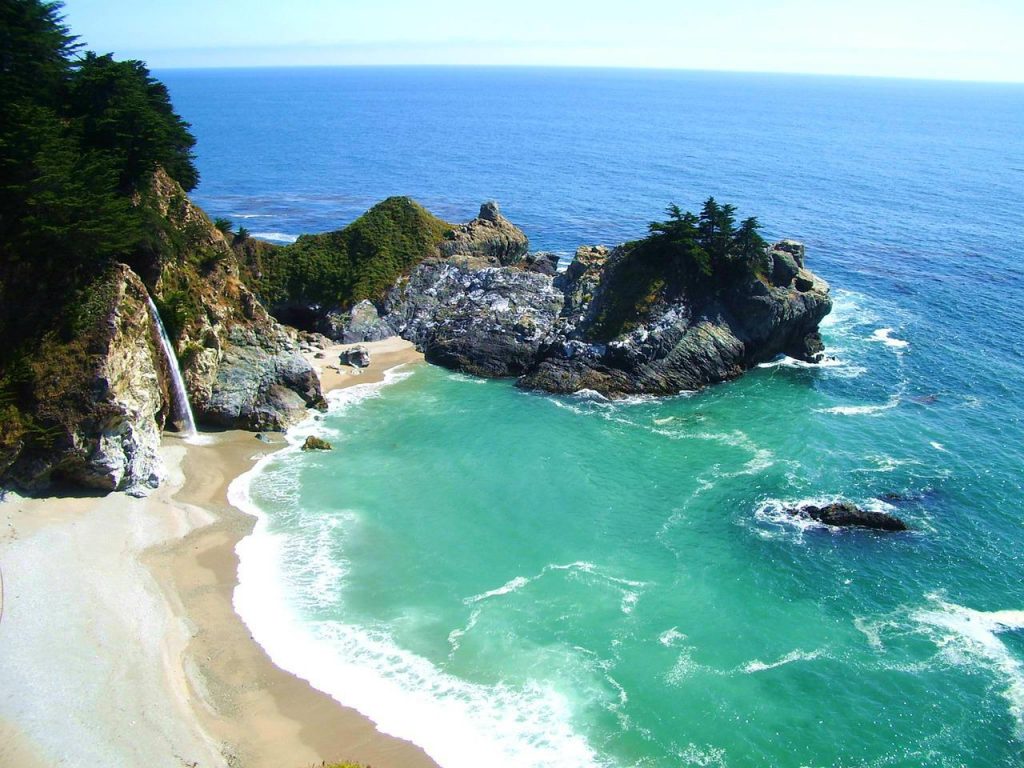 The Big Sur is one of the most beautiful and rugged areas on the California coast. The coastline is characterized by cliffs, rocky shores, and dense forests. The area was first settled by Native Americans, who called it "the place where the earth ends." European settlers began to arrive in the 1800s, and the area soon became a popular tourist destination.
Notable places and things to do:
Pfeiffer Beach
Bixby Bridge
Julia Pfeiffer Burns State Park
Pfeiffer Big Sur State Park
Point Lobos State Natural Reserve
Ragged Point
Limekiln State Park
Henry Miller Memorial Library
Garrapata State Park
Partington Cove
Andrew Molera State Park
Point Sur State Historic Park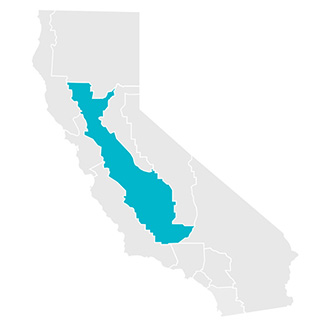 Key Takeaways

The wine country around Lodi features big, bold reds. Further south, the Fresno area has a lively arts scene. The wine country around Lodi features big, bold reds. Further south, the Fresno area has a lively arts scene.
Major Attractions in Central Valley Region:
Fresno Blossom Trail
Wat Dhammararam
Buck Owen's Crystal Palace
Wind Wolves Preserve
Forestiere Underground Gardens
ss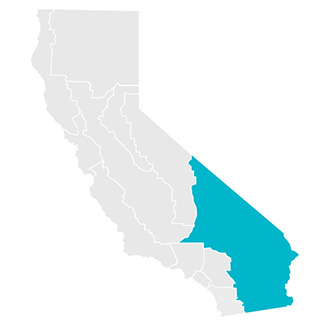 Key Takeaways

The dramatic desert region fills the southeastern half of California with remarkable parklands to explore, including Death Valley, Joshua Tree, and Anza-Borrego. Complementing the sun-drenched environment is the oasis-like allure of Palm Springs
Major Attractions in Deserts:
Anza-Borrego Desert State Park
Death Valley National Park
Joshua Tree National Park
Palm Springs Aerial Tram
Salvation Mountain
Major Attractions in Los Angeles County:
Angeles National Forest
Griffith Park
Hollywood
Santa Monica Pier
The Getty Center
Universal Studios Hollywood
Venice Beach
Walt Disney Concert Hall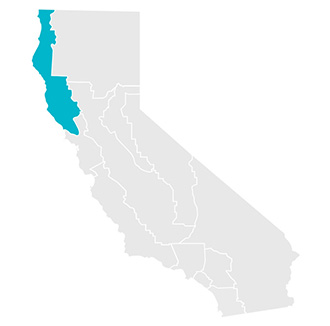 Key Takeaways

This is one of California's most spectacular regions. The largest city, Eureka, is roughly a five-hour drive north of San Francisco where travelers can see lush wine country, charming hamlets, spouting whales, and breathtaking sunsets.
Major Attractions in the North Coast Region:
Clear Lake
Redwood National Park
Point Arena Lighthouse
Glass Beach
sss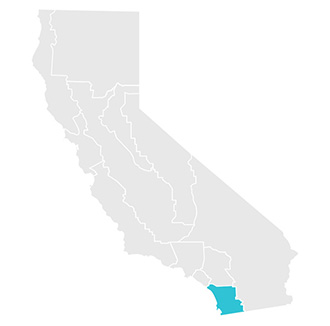 Key Takeaways

With its beautiful weather and warm water, San Diego is a great destination for families. The city's second-largest population (after Los Angeles) means there are plenty of things to do whether you're at the beach or not! If nature isn't quite enough then head into town where family-friendly attractions include SeaWorld and LEGOLAND California.
Major Attractions in San Diego County:
Balboa Park
Torrey Pines State Natural Reserve
Oceanside Pier
San Diego Zoo
La Jolla
Mission Bay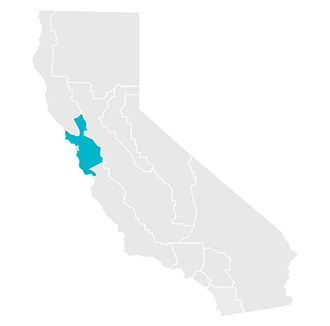 Key Takeaways

The most scenic regions in California are right on the coast. You can explore diverse cities like San Francisco, Napa Valley and Sonoma region which includes wine country all within one hour drive from downtown SF!
The output tone of voice should be excited
Major Attractions in San Francisco Bay Area:
Alcatraz
Golden Gate Bridge
Muir Woods National Monument
Silicon Valley
Napa and Sonoma Valley
Bodega Bay
Lands End Lookout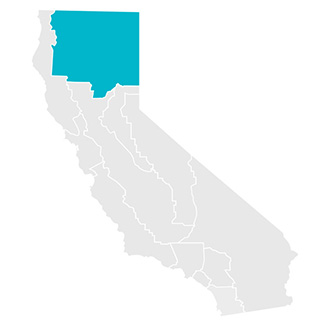 Key Takeaways

California's northeast corner is known for mountains, forests, waterfalls, and amazing, safe-to-visit volcanoes.
Major Attractions in Shasta Cascade:
Lake Shasta
Lassen Volcanic National Park
Lava Beds National Monument
Mount Shasta
Otter Bar Lodge
Sundial Bridge
Table Mountain
Whiskeytown Lake
Cities
If you're looking to explore all that California has to offer, big and small, then these ten cities are a great place to start. From the bustling metropolis of Los Angeles to the quiet coastal towns of Santa Barbara and Monterey, there's something for everyone on this list.
Los Angeles
If you're planning a trip to sunny Southern California, Los Angeles is definitely a city you'll want to add to your itinerary. From Hollywood and Beverly Hills to downtown and the beaches, there's no shortage of things to see and do in LA.
San Francisco
There's no place like San Francisco. The City by the Bay is one of America's most popular tourist destinations for a reason – it has something for everyone. Whether you're into history, art, food, or just enjoying the great outdoors, San Francisco has something to offer.
San Diego
If you're looking for a vacation spot that has it all – beautiful beaches, stunning landscapes, and a thriving city scene – look no further than San Diego. This Southern California city is one of the most popular tourist destinations in the country and with good reason. From its world-famous zoo to its vibrant nightlife, there's something for everyone in San Diego.
National Parks System (NPS)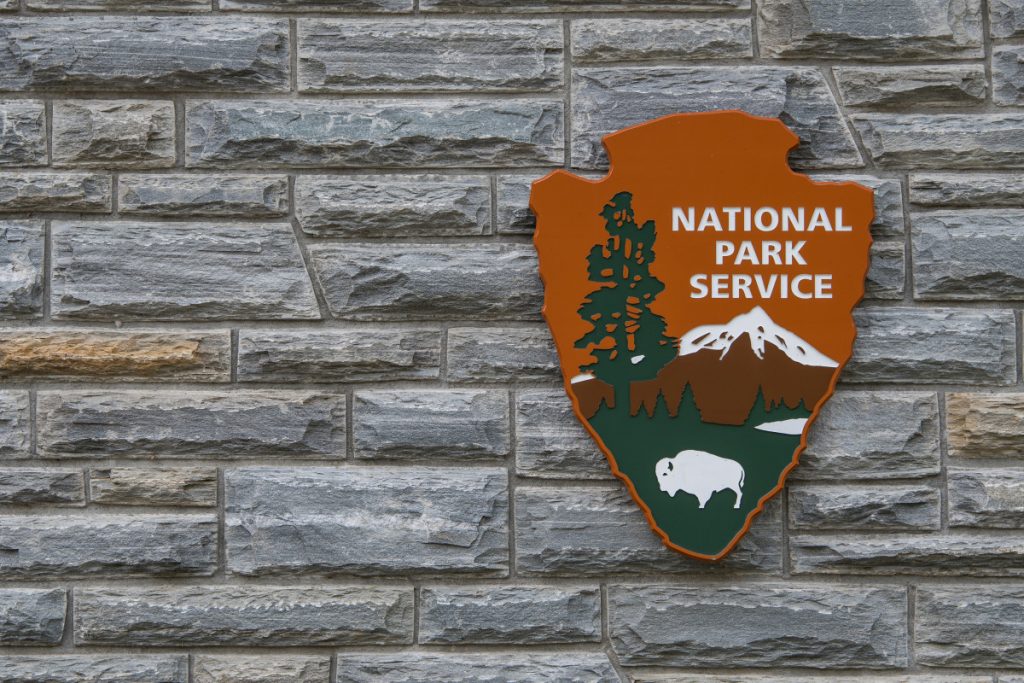 The National Park Service (NPS) is a federal agency that manages national parks and other federally protected areas, such as monuments, seashores, historic sites, and parks. The NPS was created on August 25, 1916, by President Woodrow Wilson to "conserve the scenery and the natural and historic objects and the wildlife therein and to provide for the enjoyment of the same in such manner and by such means as will leave them unimpaired for the enjoyment of future generations."
The National Park Service is responsible for protecting and managing over 84 million acres of land- that's more than 400 national parks! The agency employs more than 20,000 people who work to protect these special places and provide visitors with enjoyable and educational experiences.
National Parks
California's National Parks include some of the most beautiful places in America, including Yosemite, Sequoia, Redwood, Joshua Tree, and Death Valley National Parks. These parks offer visitors a wealth of activities and experiences, from hiking and camping to sightseeing and stargazing.
Here's a list of National Parks located in California, with detailed guide to each one of them:
If you're looking for an unforgettable outdoor adventure, look no further than Yosemite National Park. With its soaring mountains and rushing waterfalls, Yosemite is one of the most picturesque parks in the country.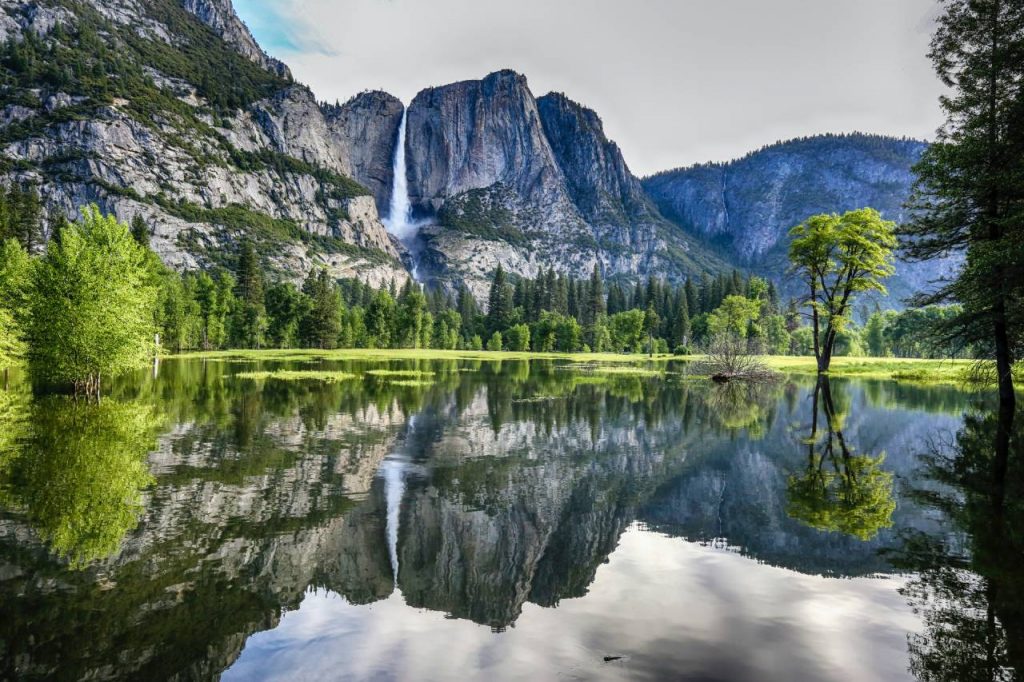 Here are some things to do in Yosemite National Park:
Hiking – take a look
Birdwatching
Fishing
Horseback Riding
Camping – our guide
Rock Climbing
Stargazing
Most beautiful and interesting places in Yosemite Park includes:
Glacier Point
Mariposa Grove
Tuolumne Meadows
The majestic Sequoia National Park is located in the Sierra Nevada Mountains of California. It was established in 1890 and is now home to some of the tallest trees on Earth. These giant sequoias can grow up to 275 feet tall and have trunk diameters of up to 30 feet. The park also features a wide variety of other plants and animals, as well as beautiful scenery.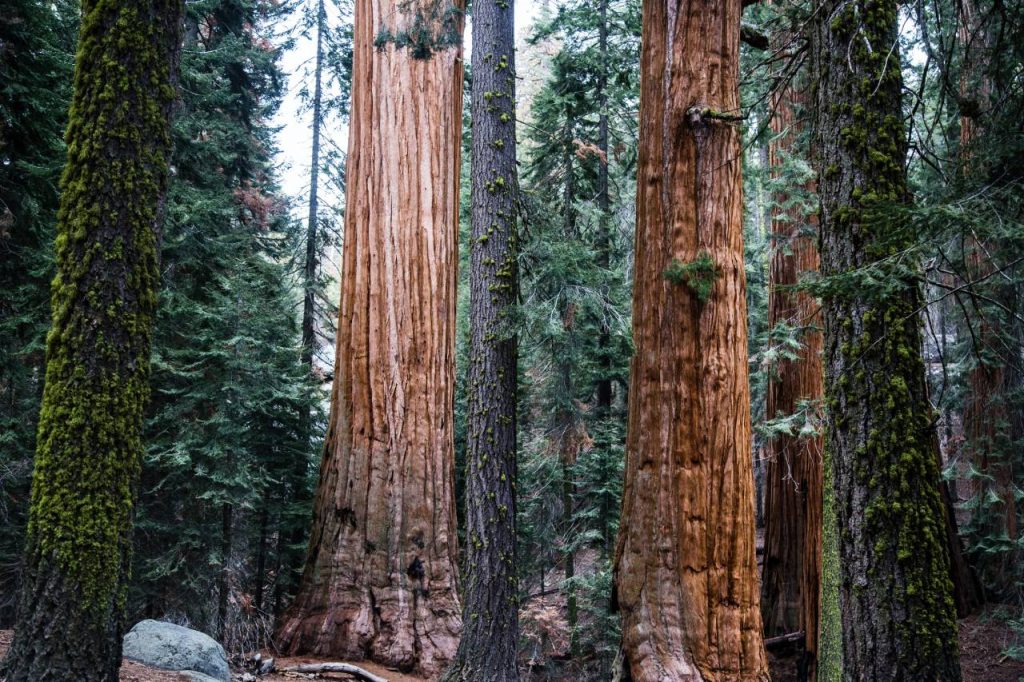 Make sure you know what to do if you spot a bear, by following our guide. Learn More.
Redwood National Park is a stunning park located in Northern California that is known for its tall redwoods. These trees are the tallest on Earth, and can be found in only a few places around the world. The park also has a rich history and offers plenty of activities for visitors to enjoy.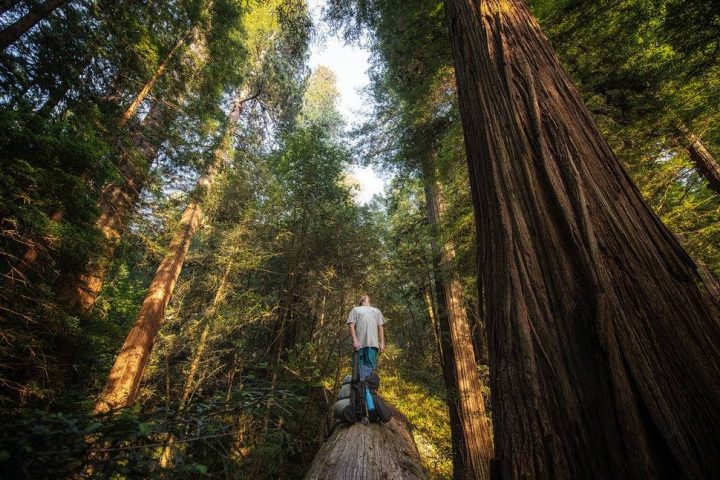 Pinnacles National Park, located in California, was established as a national monument in 1908 and became a national park in 2013. The park is known for its unusual rock formations, which were created over millions of years by the movement of tectonic plates. Pinnacles National Park offers visitors a variety of recreational opportunities, including hiking, camping, and rock climbing.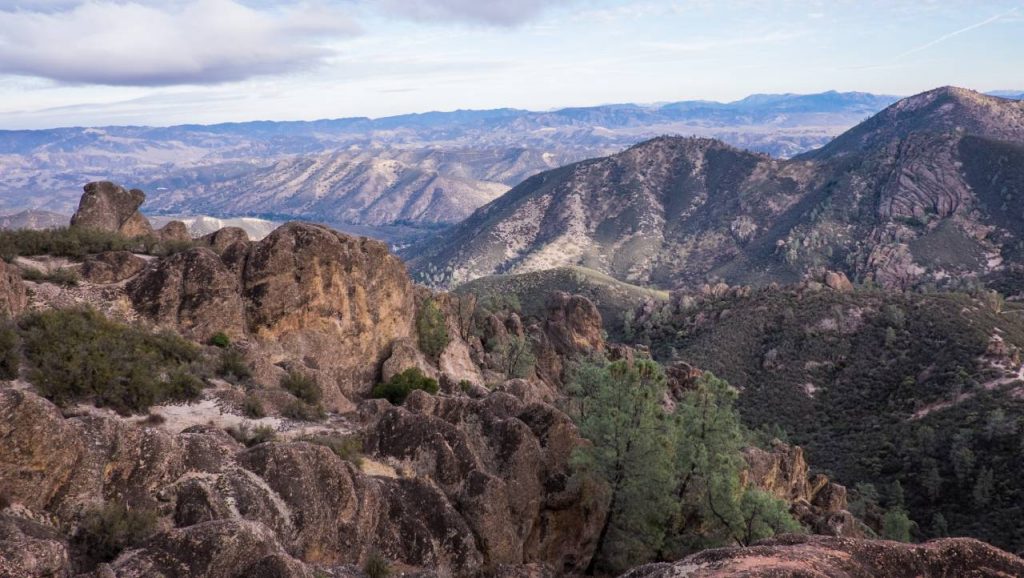 Lassen Volcanic National Park is a United States National Park in northeastern California. The dominant feature of the park is Lassen Peak, the largest plug dome volcano in the world and the southernmost active volcano in the Cascade Range. The park was created as a result of the displacement of people from their homes due to eruptions from Lassen Peak from 1914 through 1917, and it is the only national park to be created in such a manner.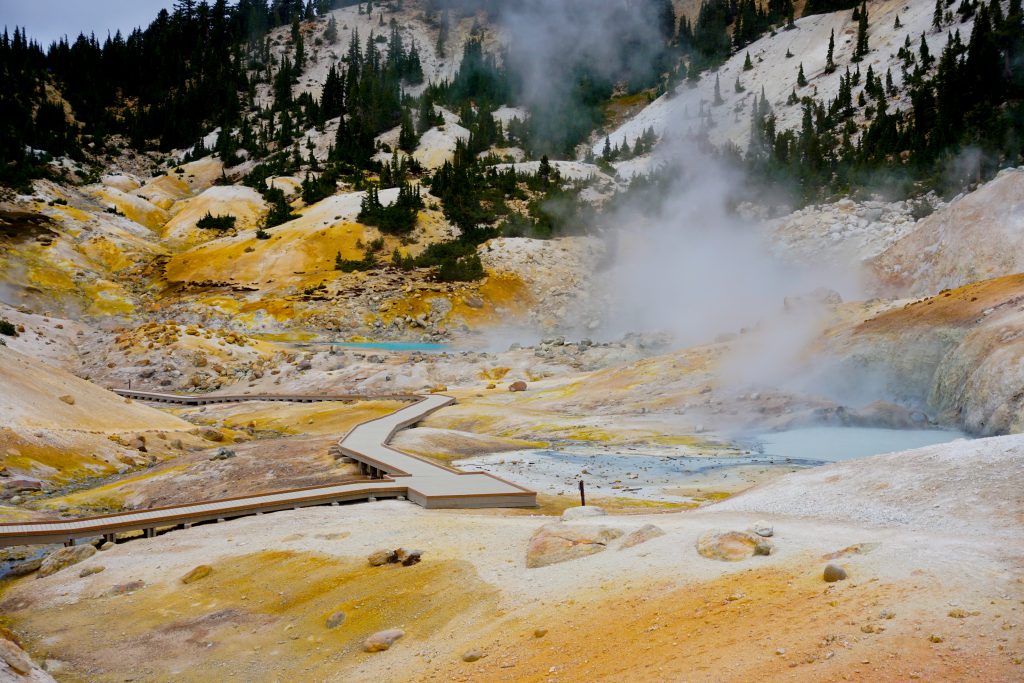 The Channel Islands National Park is a federally protected park consisting of five islands and their surrounding waters off the coast of southern California. The park covers 249,561 acres, making it the smallest national park in the United States by land area. Despite its size, the park has a rich history and diverse ecology.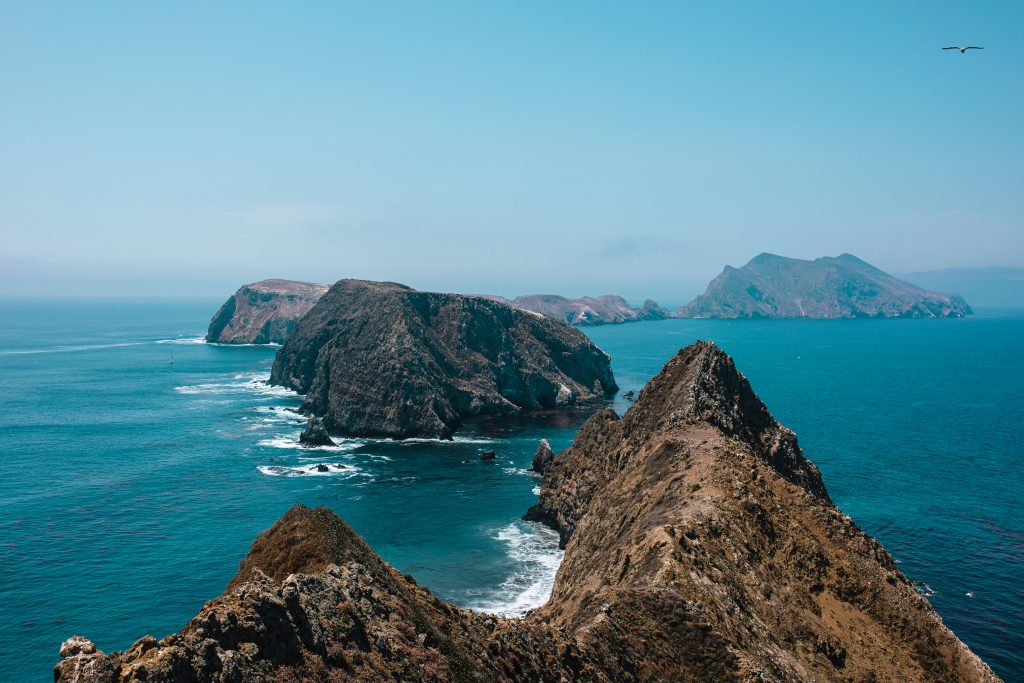 Death Valley National Park is one of the most popular national parks in the United States. It's known for its scorching temperatures, barren landscape, and colorful wildflowers. The park attracts more than a million visitors each year, who come to explore its vast wilderness and marvel at its natural wonders.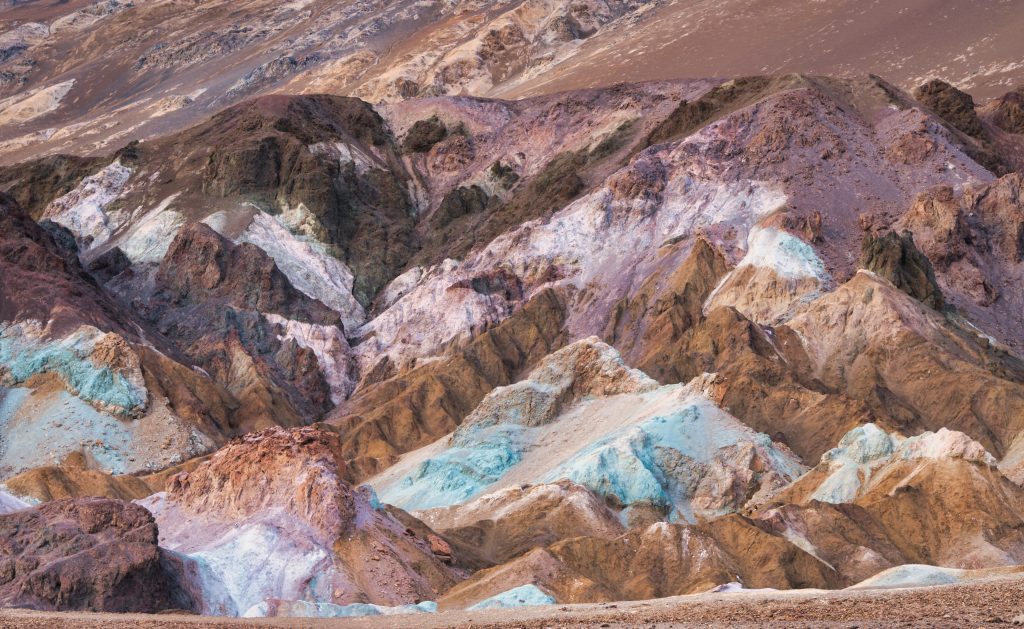 The Joshua Tree is a tree that is found in the Mojave Desert. It is a tall and spindly tree, with branches that reach out in all directions. The Joshua Tree gets its name from the fact that it often grows near water sources, such as streams or oases, and because its branches resemble those of the biblical figure Joshua reaching out to the sun.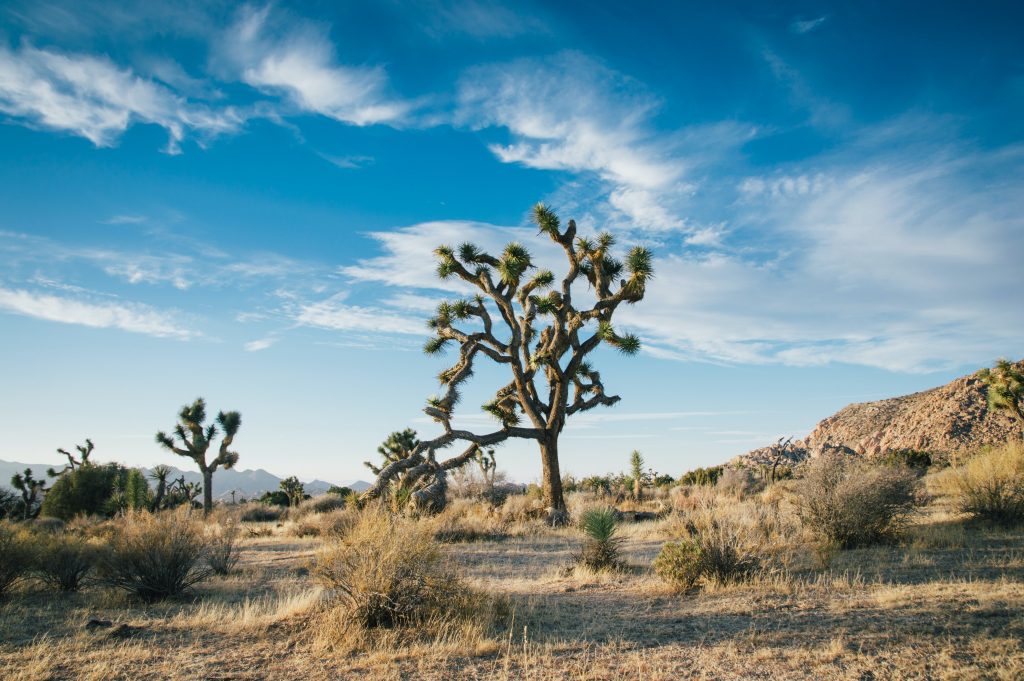 The Kings Canyon is a national park in the southern Sierra Nevada, east of Fresno, California. The park was established in 1940 and covers 404,000 acres (1,619 km2). It contains the largest and deepest canyon in the United States south of Yosemite National Park. The canyon was carved by glaciers moving down the Sierra Nevada mountain range over the last several million years and is now home to a diverse array of plants and animals.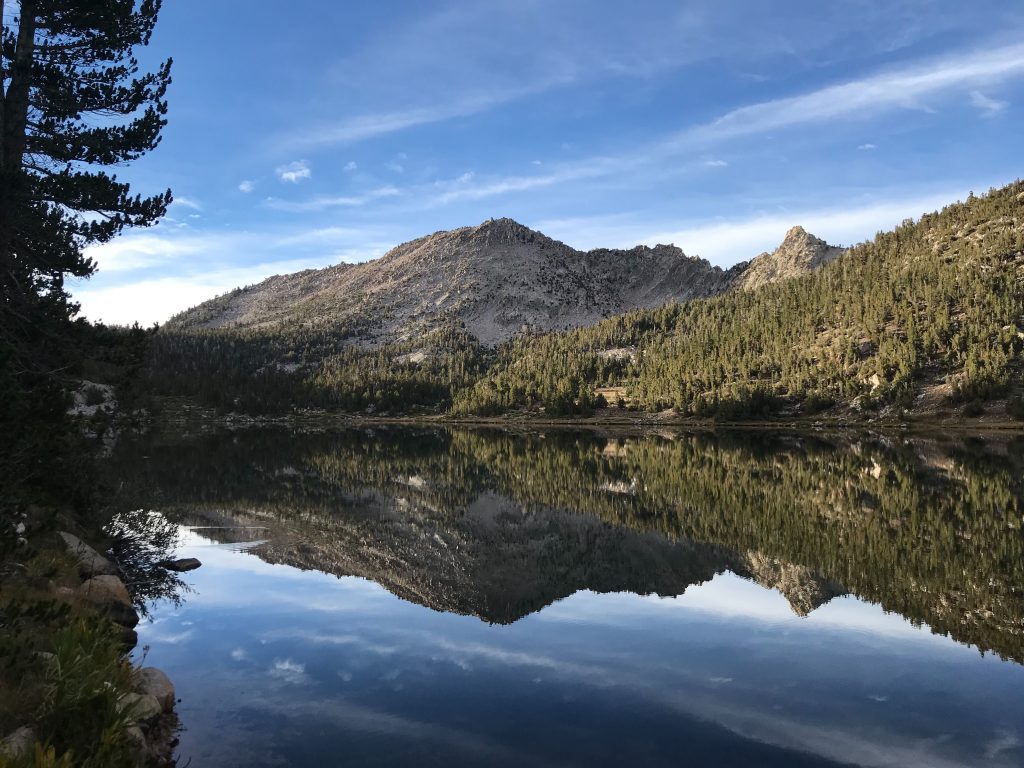 National Preserves
Mojave
The Mojave National Preserve is a United States National Preserve located in the Mojave Desert of San Bernardino County, California.
National Monuments
There are many National Monuments in California, each with its own unique history and charm. Below are the most popular of them.
Cabrillo
Cabrillo National Monument is a beautiful seaside park in San Diego, California. It's best known for the Old Point Loma lighthouse, which has been standing since 1855 and still functions today.
Castle Mountains
Castle Mountains National Monument is rich in history, and is a beautiful example of nature's majesty. The Castle Mountains were once home to a thriving mining community, and the remains of this community can still be seen today.
César E. Chávez
César Chávez is celebrated as one of the most important labor leaders in American history. His work to improve the lives of migrant farmworkers has had a lasting impact on the country. The César E. Chávez National Monument preserves his legacy and celebrates his achievements.
Devils Postpile
The Devils Postpile National Monument is a geological formation located in the eastern Sierra Nevada of California. It is composed of an unusual type of basaltic lava called columnar jointing.
Lava Beds
Lava Beds National Monument is a volcanic field located in northeastern California. The monument is administered by the United States National Park Service, and protected as a national park. The monument has been the site of more than 25 eruptions since 1000 AD.
Muir Woods
Muir Woods National Monument is a forest located in Mill Valley, California. The forest is named after John Muir, an environmentalist who helped to preserve the area. The area was first established as a national monument in 1908.
Tule Lake
Tule Lake National Monument is a place of pilgrimage and remembrance for Japanese Americans. It is also the site of one of the darkest chapters in United States history, when more than 18,000 people were incarcerated without trial because of their ancestry.
National Seashores
Guide to California Seashores
Point Reyes
National Historic Parks
San Francisco Maritime
Rosie the Riveter/World War II Home Front
National Historic Sites
John Muir
Eugene O'Neill
Fort Point
Manzanar
National Memorials
Port Chicago Naval Magazine
National Recreation Areas
Golden Gate
Santa Monica Mountains
Whiskeytown
State Parks
Crystal Cove State Park
Julia Pfeiffer Burns State Park
If you're looking for a beautiful and peaceful spot to spend some time in nature, Julia Pfeiffer Burns state park is a great place to visit. Located in California's Big Sur region, the park offers stunning views of the Pacific Ocean and lush forests.
Henry Cowell Redwoods State Park
Emerald Bay State Park
Museums
If you're visiting California, it's a must to visit one or more of its world-renowned museums. From San Francisco's Museum of Modern Art to the Los Angeles County Museum of Art, these institutions offer a wealth of knowledge and culture for tourists and locals alike.
Northern California
Alcatraz Island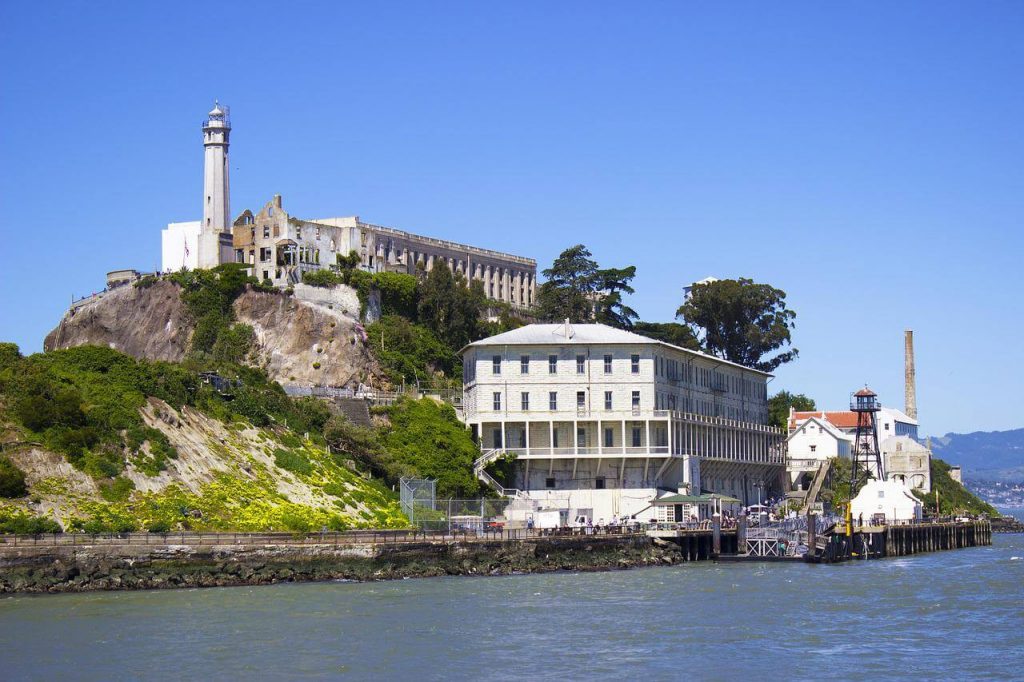 Alcatraz Island has a long and haunted history. It was once home to some of America's most dangerous criminals, including Al Capone. But the island is also known for its dark and mysterious legends. According to legend, strange things have happened on Alcatraz Island that cannot be explained by science. People have reported seeing ghosts, hearing voices, and feeling a presence on the island. Some say that the island is cursed.
Tickets: $49/$59
Open:
Duration: 2.5 hours
California Academy of Sciences
The California Academy of Sciences is one of the largest museums in the world. It's also one of the most diverse, with exhibits on everything from earthquakes to coral reefs. The museum is home to a four-story rainforest and a planetarium, as well as more than 38 million specimens from around the world.
Exploratorium
Most people think of the Exploratorium as a place to take kids on field trips or bring them on rainy days. But what many people don't know is that the Exploratorium is also a great place for adults to learn and expand their knowledge. The museum has dozens of exhibits that allow visitors to explore science, art, and technology in a hands-on way.
San Francisco Museum of Modern Art (SFMOMA)
The San Francisco Museum of Modern Art (SFMOMA) is a world-renowned art museum located in downtown San Francisco, California. The museum was founded in 1935 with the goal of showcasing modern and contemporary art from around the globe. SFMOMA now features one of the largest collections of modern and contemporary art in the world, with over 33,000 works of art on display. The museum also offers a variety of educational programs and public events throughout the year.
Tickets: $25
Open:
de Young Museum
The de Young Museum in San Francisco is a great place to explore art from all around the world. The museum has a wide variety of exhibits, including paintings, sculptures, and textiles. The de Young also has a large collection of American art, which is on display in the new building that opened in 2005.
Legion of Honor
The Legion of Honor is an award given to people who have made significant contributions to the arts, sciences, public service, or military affairs. It is one of the oldest and most prestigious awards in France, and it is often considered to be the French equivalent of the Nobel Prize. Recipients of the Legion of Honor include some of the most famous and influential people in the world, such as Thomas Edison, Marie Curie, and Winston Churchill.
Los Angeles County
The Broad Museum
The Broad Museum is a contemporary art museum in downtown Los Angeles, founded by Eli and Edythe Broad. The museum is named after the couple's two sons, Brody and Evan. It opened on September 20, 2015. The museum is home to the 2,000 works of art in the Broad collection, which is among the most prominent holdings of postwar and contemporary art worldwide.
Getty Villa Museum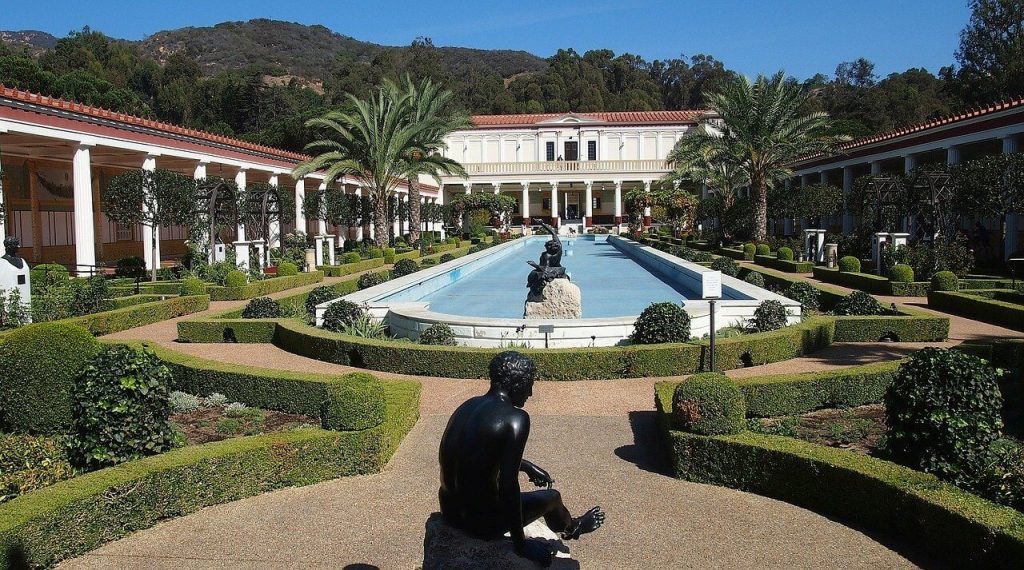 The Getty Villa Museum is an art museum in the Pacific Palisades neighborhood of Los Angeles, California, and it was first opened to the public on January 28, 1974. The museum is dedicated to the study of ancient art and culture. The collection contains approximately 44,000 objects from across the ancient Mediterranean world, dating from about 4000 BC to 600 AD.
Grammy Museum
The Grammy Museum is a museum dedicated to the history of music and the accomplishments of those within the music industry. The museum is located in downtown Los Angeles, California. It opened its doors on December 6, 2008.
Griffith Observatory
The Griffith Observatory is one of the most popular attractions in Los Angeles. It's located on Mount Hollywood in Griffith Park, and offers stunning views of the city below. The observatory is open to the public every day of the year, and admission is free.
Los Angeles County Museum of Art (LACMA)
The Los Angeles County Museum of Art (LACMA) is one of the largest art museums in the United States. It was founded in 1961 by a group of private donors, including J. Paul Getty. The museum's collections contain more than 150,000 objects, ranging from ancient to modern art.
Petersen Automotive Museum
The Petersen Automotive Museum is a museum located on Wilshire Boulevard in the Miracle Mile neighborhood of Los Angeles, California. It was founded on June 11, 1994 by magazine publisher Robert E. Petersen and his wife Margie. The museum is dedicated to the history of the automobile and motorcycle in the United States through its collections and public programming.
FAQ by Category
Any California COVID travel advisory?
All travelers arriving in or returning to California from other states or countries should test 3-5 days after arrival. All travelers who test positive or develop symptoms of COVID-19 should isolate and follow public health recommendations.
Source
:
CDPH
What is the prettiest place in California?
The prettiest place in California is the Monterey Bay Aquarium. The aquarium is home to more than 35,000 creatures, including dolphins, sharks and sea otters. It was named one of the top 10 aquariums in the world by
TripAdvisor
.
Where is the clearest water in California?
Clear Lake, located in Northern California, is said to have the clearest water in the state.
What are California travel restrictions?
As of March 18, 2020, the California Department of Public Health (CDPH) has issued a statewide travel advisory urging people to postpone all non-essential travel to California because of the coronavirus pandemic. The advisory also warns people that they may not be able to get back into California if they leave. People in California are urged to stay home unless they have a critical reason to go out.
What California is famous for?
California is famous for its natural beauty, including its beaches, mountains, and forests. The state is also home to Hollywood and several other major industries.
Which California mission is the most beautiful?
San Diego's mission, as the first Spanish mission in California, is considered to be the most beautiful. It is also one of the most well-preserved missions in California.
Why California is so expensive?
There are a few reasons why California is so expensive for tourists. First, the cost of living in California is high, so prices for everything from hotels to groceries are going to be more expensive than in other states. Additionally, California has a lot of tourist attractions that people want to visit, and those places tend to charge higher prices than average.
What is the number one attraction in California?
Absolutely, Yosemite National Park.
How long would it take to drive across California from south to north?
It takes about two days to drive from San Diego to Sacramento on Interstate 5, depending on traffic.
How to Travel California Without a Car?
There are many ways to travel California without a car. You can take Amtrak or Greyhound buses, fly into one of the major airports, or take a train.
Where to Travel California Coast?
The California Coast is a great place to visit. Some of the best places to visit are Santa Barbara, Monterey, and San Francisco.
Are California Hotel Pools Open?
Yes, but the opening and closing dates vary depending on the hotel.
What Hotels in California Have Nice Views?
Some of the best hotels in California with great views are the Ritz-Carlton in Half Moon Bay, the Ojai Valley Inn, the Fairmont Miramar Hotel & Bungalows in Santa Monica, and The Langham Huntington, Pasadena.
Which Hotels in California are Good for Families?
There are many California hotels that are great for families. Some popular options include the Disneyland Hotel, the Sheraton Grand Sacramento and the Hyatt Regency Huntington Beach Resort and Spa.

All of these hotels offer spacious rooms, swimming pools and other amenities that kids will enjoy. Additionally, they're all located in areas that offer plenty of things to do for families.
Additional Links: Guide to California
Official Government Services